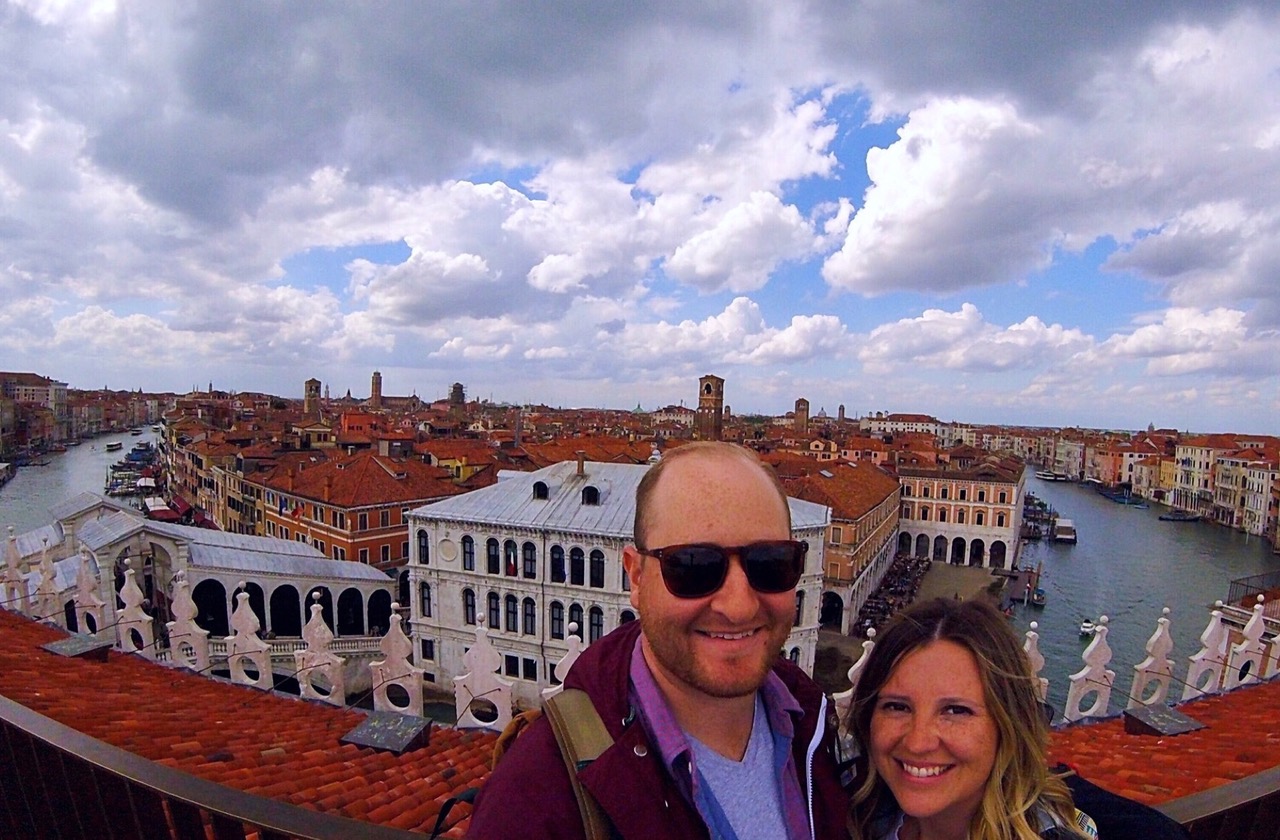 "We had a blast! I just wanted to tell you that Bailey and I had the best time in Italy. Thanks so much for everything you did for us. It was perfect and there was nothing we would have changed!"

Jacob Davis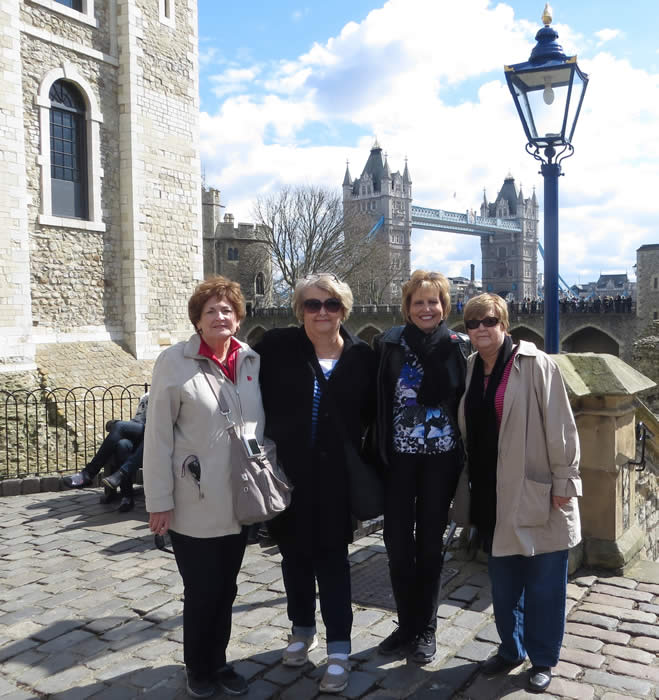 Thank you for making this the most wonderful experience I've ever had. It was a dream come true for me. Something I'd always wanted to do, and it lived up to and exceed my expectations. I have the most wonderful memories now to cherish, and you made that possible for me. This is truly your gift. Keep us informed of your upcoming trips. We'd go again in a heartbeat.

Earline Reese
Ennis, Texas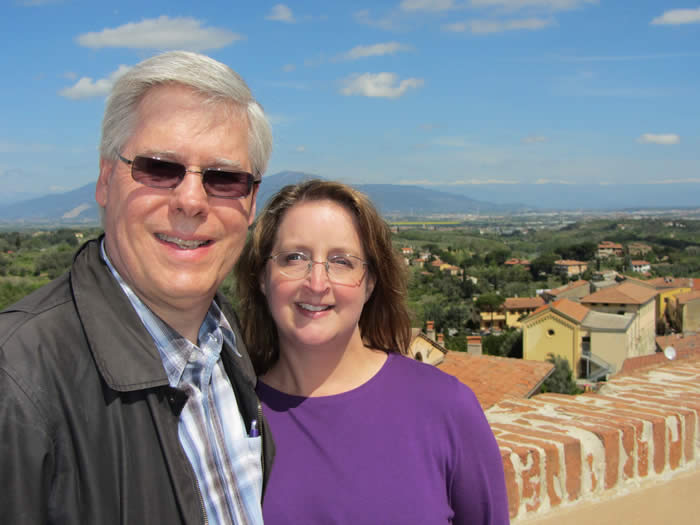 We've traveled often to Europe on our own. We both enjoy seeing the key sights and looking for the unexpected treats that make Europe even more enjoyable. Martha's tours delivers both. The biggest plus in traveling with Martha is being able to share these great European experiences with some of our closest friends. We have found that experiencing the unexpected treats, and sharing the traveling with friends creates great memories.

Alan and Cindy Scott
Sugarland, Texas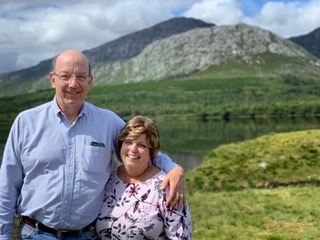 Our "Trip of a Lifetime" to London, Ireland and Scotland was everything we could have hoped for and so much more. Martha's vast knowledge of the area, combined with her great resources and attention to every detail made for an absolutely perfect journey! We will never be able to thank her enough for all she did for us! What an excellent professional she is!!

Jack and Rande Wagner
Sugar Land, Texas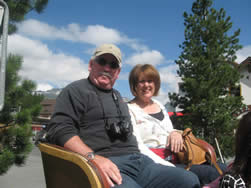 Patti and I had a marvelous time in Switzerland! The tour was so well planned and coordinated, that it was effortless for us to move all over the Swiss map! We especially appreciated that we had time to do our own exploring. Having every evening free was perfect – we could choose to dine with others in the group or on our own. Thank you so much for putting together a tour that produced lifetime memories.

Patti and Gary Tuma
Sugarland, Texas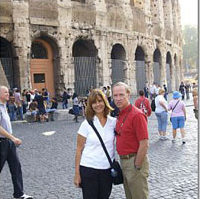 Originally we tried to plan a trip to Italy on our own, but quickly became overwhelmed by all the early booking requirements for many of the country's top sites. Take Me to Europe's Italy tour was a wonderful solution for us. We saw all the sites on our list, as well as many we never would have known about. We have made two trips with Take Me to Europe, and hope to make many more!

Lynn and Sarah Smith
Sugarland, Texas
---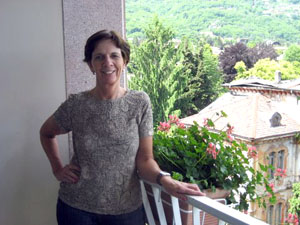 Many friends have asked me what was my favorite part of my trip to Italy. I very sincerely cannot come up with one favorite. Each day I thought this would be the day I remember as the highlight of the trip and then we went to Tuscany, then to Florence and Venice, and who could ever imagine how beautiful Lake Coma is. It truly was a special trip that I will never forget. Not only did we do many wonderful things, but you made everything so easy. You did a great job of picking the hotels, tours, and cities to visit.I have recommended your tours to anyone that would listen to!

Julie Rotzenbery
Green Bay, Wisconsin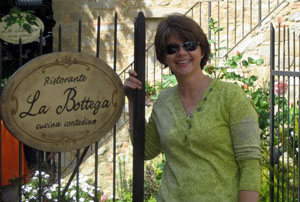 What a perfectly planned and executed trip! I am spoiled for ever traveling any other way….I especially loved the way our heavy suitcases magically disappeared and then re- appeared at our next location with no effort on my part. The accommodations were beautiful and scenic, the tours more than I had hoped for or expected and the companionship was warm and wonderful. I cherish each memory more as the weeks pass. And the cooking school in Tuscany!! Bella and Delicioso! Grazie, Martha. 10 Stars! I can't say enough good about it all.

Trisha Clark
Sugarland, Texas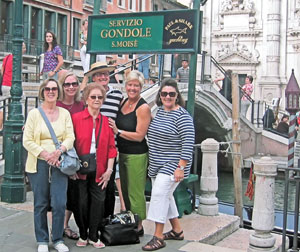 I enjoyed my trip so very much. I really hadn't given Italy a lot of thought, but after seeing northern Italy, I would really like to see the southern part some day. I thought at first that eight days wouldn't give us much time in each of the four places we visited, but truly I feel like we saw so much in the allotted time. We had a very flavorful taste of every place we visited. There was just enough variety to keep it interesting! Thank you, Martha, for great planning!

CB Knight
Dallas, Texas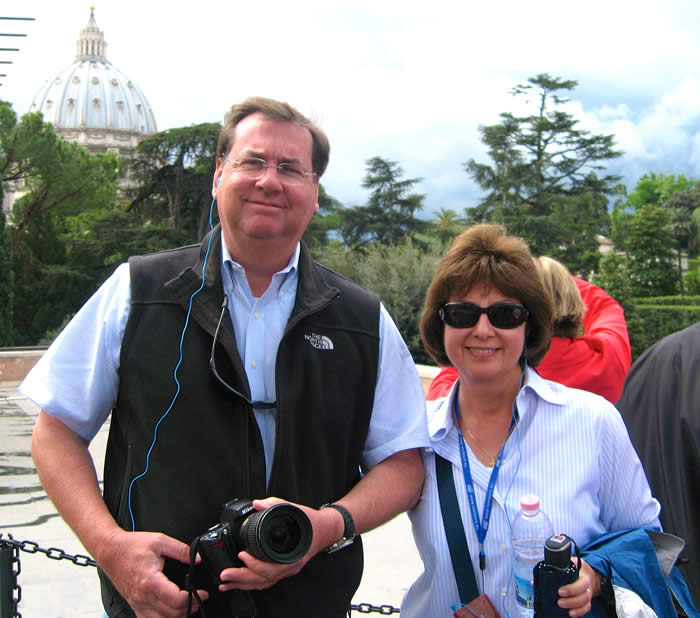 The trip to Italy was our second experience traveling with Martha, our first being our trip to Israel. As with our first trip, the hotels were excellent with no detail missing. Our tour guide was very well informed on all of our stops. Martha was able to guide us on our shopping, and what restaurants were ones we might enjoy. The towns we saw along Tuscany were so enjoyable. We were able to take our time enjoying the sights and tastes in a timely manner. We would highly recommend Martha's tours with Take Me to Europe and plan on being a part of many more!

Joel and Liz Bouldin
Sugar Land, Texas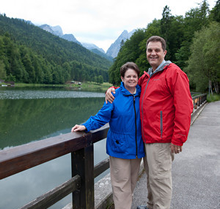 Our first international trip ever was with Martha in 2010, as we enjoyed the Best of Bavaria, a 10 day tour of southern Germany. We were a bit concerned about how we would handle international travel before the trip. But after spending a few days overseas with Martha, we were permanently hooked and looking forward to the next trip! Martha made everything so easy and she does such a wonderful job of planning her tours. She provides answers to every question. Basically, you just have to buy your airline ticket and show up. She handles the rest! You have wonderful tour guides to show you the sites, and there is usually free time after the tour is over to do whatever you choose to do. The hotels she chooses are always nice and within walking distance of the most interesting part of the city. Since our first trip to Germany, we have traveled with Martha to Israel, Greece, Germany (again), Austria, Hungary and most recently, Italy! Lord willing, this list will continue to grow. We can't wait for the next trip! Here is our favorite shot from our trip to Italy, which was taken from our hotel in Florence on the Arno River.
Randy and Becki Glover
Houston, Texas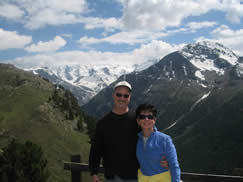 We wanted to thank you again for a wonderful trip. Being our first trip to Europe, I am afraid we started at the top and may never be able to achieve such a completely wonderful experience again. Each destination was exciting and delightful in a unique way; the hotels were great with a super view from each balcony. Who gets to see the Matterhorn like it is their backyard, morning, noon and night, unbelievable? All the transportation, travel arrangements, hotel check-ins, each side-trip were coordinated perfectly and were such an enjoyable and unique part of every destination as well. And you cannot say enough about the wonderful highlights added by Ursula, I cannot imagine having a better guide. Thanks again for a wonderful time. It was worth every penny.
Steve & Carol Manley
Houston, Texas
---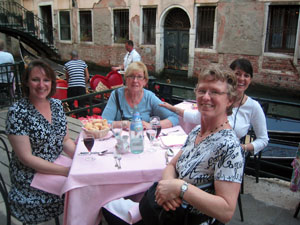 What a wonderful trip! I had been so busy at work that I honestly didn't even know exactly where we were going, but I knew it didn't matter. Why? Because Martha's group trips are superbly organized, interesting, and relaxing. There is a perfect mix of organized activities and free time and every location is better than the last. If you want to be pampered and feel wonderful after your vacation, Take Me to Europe is the best travel around.
Terry Whaley
Bellaire, Texas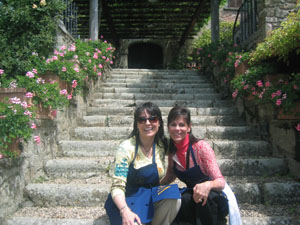 Martha creates an incredible-problem free- absolute joy in European travel. The Ciao Bella Tour was very well organized, beautiful accommodations not only in decor but likewise in location.
Martha schedules the perfect mix of structured time, guided tours and free time that provides enough flexibility to personalize any individual's preference. Not one single problem, mix-up, wrong time or place…not a single one! "Martha" means "European Ease"!!! Loved every single minute!!!!

Sheila Wright
Sugarland, Texas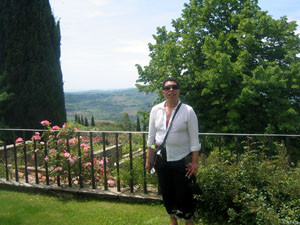 Martha's tours are thoughtful and thorough in her planning so you as the touring party may wonder about the best photo ops and where to have dinner". The pace of adventure, scenery and education are well balanced and your luggage just shows up. Martha's tours are the best travel experiences and we have both traveled with groups and independently. Take Me To Europe Tours are the most rewarding and memorable." thank you Martha for finding the perfect yet not so obvious interesting corners of Europe.

Pearl Bransford
Franklin, Tennessee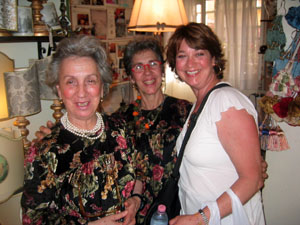 The "Ciao Bella" tour was absolutely amazing! It was evident that you put a lot of effort into planning this trip. The towns we visited, the hotels, the museums, the gardens, the city tours, the shopping, and my personal favorite, the cooking class in Volpaia, were perfect for a ladies vacation. It really was one "wow" experience after another. Our local tour guides were friendly, knowledgeable, and very passionate about the history of Italy. I really liked the pace of the tour because you included a lot of free time to explore (and eat gelato) on my own. I can't wait to do it again!

Barbara Bellione
Franklin, Tennessee